Quality Front Suspension Mountain Bike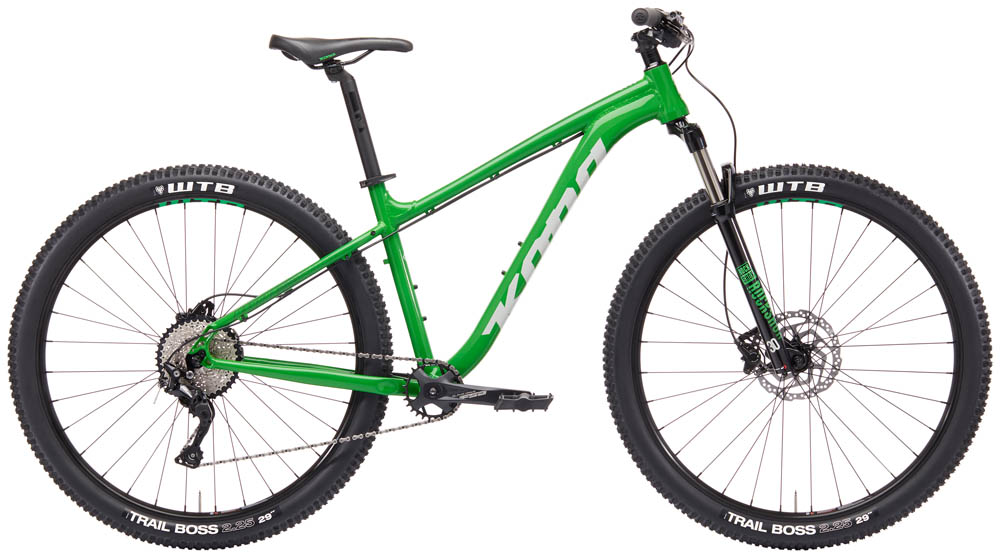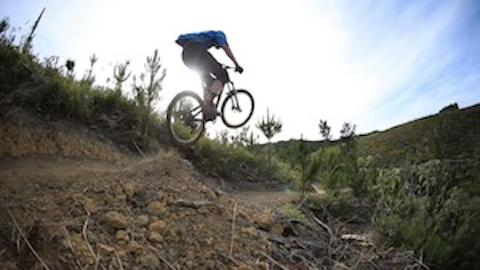 Location: Waitangi
Product code: PSR3UF
WAITANGI MOUNTAIN BIKE PARK
The Waitangi Mountain Bike Park provides the perfect introduction to mountain biking with lots of easy, scenic trails that you can take at your own pace. It currently offers over 20 trails (50km) of varying difficulty with great flow and features, from introductory downhill riding, jump trails, cross country, beginner trails and loads of tracks for the experts too. Designed by Jeff Carter from Southstar Trails, who also built the world-class trails in the Redwoods, Rotorua, the trail network has grown rapidly over the past six months and the trails cater to all levels of ability. There are plenty of fast, flowing berms, rollers and jumps. Grade 2 and 3 runs are so well built, they're still fun for more advanced riders.
The initial trail design and development has focused on the family friendly grades with most of the trails built grade 2 (easy, 3 (intermediate),some grade 4 (advanced) and few Grade 5 (Expert) tracks. The downhill trails milk the most out of the vertical elevation available providing a lot of fun for a small amount of climbing
All up there are five zones to be developed (70-80km!!) so there's plenty more trail development planned in the years to come. Check out all the awesome trails and riding options here! We INCLUDE your ENTRY PASS to the park too- this goes straight back into Trail Building and Trail Maintenance, so we really couldn't do it without you!! Also we include PADDED GEL SEATS to make it that even bit more awesome!!
TWIN COAST CYCLE TRAIL

Enjoy a relaxing journey through some of New Zealand's earliest settlements on the Twin Coast Cycle Trail – Pou Herenga Tai.
Recently Completed
The full 87km Trail from Opua in the East to Horeke and the Hokianga in the West is finally completed and open for all to ride! Enjoy a 1, 2 or 3 Day Ride across the width of NZ!!
About the trail
Located in the Far North, this trail is steeped in historical significance of early New Zealand settlement dating from before the land wars. As part of New Zealand's Cycleway initiative (Nga Haerenga), it is a perfect activity option for those of any age or ability, with mostly easy flat riding through some of the best examples of rural New Zealand it is hard to find anywhere else
The Far North is where New Zealand's founding document, the Treaty of Waitangi, was signed in 1840. It is also where you'll find some of New Zealand's most beautiful scenery and warmest weather. The trail is generally flat and wide with a smooth surface and only gentle climbs. It includes off-road and on-road riding.
The off-road trail is built on an old rail corridor, making it suitable for riders of all ages, abilities and fitness levels.
The Twin Coast Cycle Trail offers a unique experience for riders, traversing rural farm country and passing through a number of small towns as well as many sites of historical and cultural significance. Look out for the hand-carved pou along the route, which reflect the rich culture of this region and provide an artistic feature to this trail.
Also we include PADDED GEL SEATS to make it that even bit more awesome!! As well as Helmets, Locks and Keys
We stock brand new, quality Front-Suspension Mountain Bikes, perfect for both the Twin Coast Cycle Rail Trail and the Waitangi Mountain Bike Park

*Park Maps, helmets, gel seat and entry pass are provided with any bike hire- everything you need!